Rinser +Filler +Capper - Three in One
— perfectly connecting bottle rinsing, filling, and capping.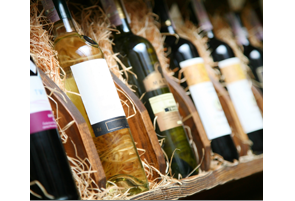 Our triblock bottling system minimizes the space needed and reduces energy consumption and pollution caused. It also decreases the situation of bottle falling, which enables the system to perform stably under high speed and operate with better hygiene quality and manufacturing efficiency.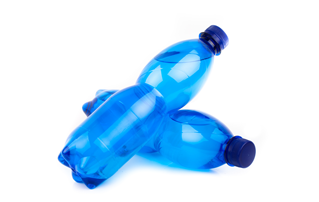 To avoid the products to be filled being contaminated, all the parts which directly contact with the products are made of stainless steel of high quality. Also, the system is equipped with a specially designed water collecting trough that effectively collects and discharges the products remain in the system and cleaning liquid in sewer and keep the neatness of the factory ground.


—Rinsing—
We have two types of rinsers. One rinses bottles by disinfectant and sterile water. The other uses sterilized and compressed air to clean bottles. The two types are adopted depends on the character of the products to be filled.
For example, bottles for some products like pharmaceuticals and soy sauce cannot be rinsed by water. For these products, air blow type rinser is more suitable than water type rinser. Both water and air blow type rinsers have circulation circuit systems which are designed to recycle cleaning media in order to decrease the consumption and environmental pollution.
—Filling—
We provide several types of filler—gravity, piston and weighing filler for cold and hot filling of non-carbonated and carbonated beverages as well as oil products.All filling valves are designed to guarantee easy maintenance and ensure the top level of hygiene and cleanliness.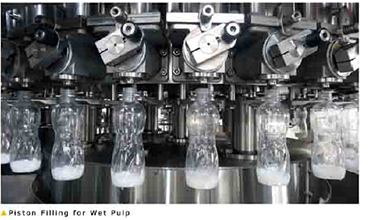 —Capper—
Cappers for ROPP, press on caps, plastic screw caps, lug caps and crown caps are available.
Our capping head with a magnetic clutch and pick and place device is especially suitable for capping plastic pre-threaded screw caps on PET, glass and PP containers. The cap screwing force is well controlled to reduce the wear of caps.
If you would like to increase production efficiency, our capper can be equipped with single or twin unscramblers and rails for multiple cap size which helps save the part changing time. Also, the hygienic treatment on the cap before capping can be offered by fitting UV lamps, liquid chemical, water washer or air blower.