Filling + Seaming — Two in One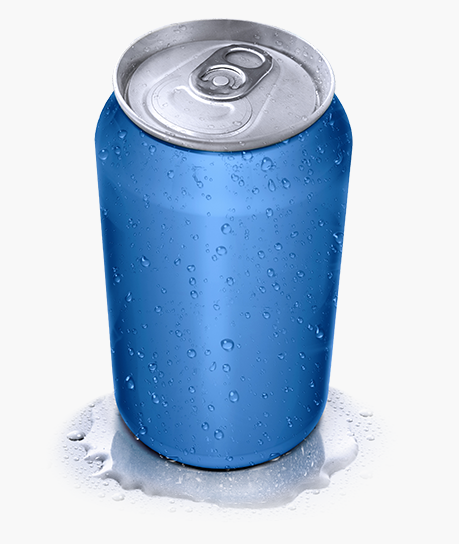 Combining filler and seamer into one machine, our canning system minimizes the space needed, reduces energy consumption and improves manufacturing efficiency. Connecting the two units closer to each other also decrease the situation of can falling, which enable the system to to have stable performance under high speed and operate with better hygiene quality and manufacturing efficiency.
In this system, all machine parts in contact with the products are made of stainless steel or other non-corrosive materials to avoid contamination. The product spilled during operation and CIP cleaning fluids can be collected completely by the special designed stainless steel bottom plate with collection trough and one single drainage point.
—Filling—
We provide several types of filler for a wide range of products with different characteristic. Gravity type is commonly adopted for low viscosity non-carbonated liquid. Piston type is suitable for high dense, semi dense, with particle, without particles, high viscosity. Flow meter type can be used for cold, hot, non-carbonated and high viscosity products with high accuracy to avoid over-fill.
Our CSD filler with special design which reducing foam causing is your best choice for filling carbonated drinks. We also have our pocket filler which is suitable for filling solid food products.
In addition to having a variety of application, our fillers are designed for easy operation, easy maintenance, and high hygiene quality.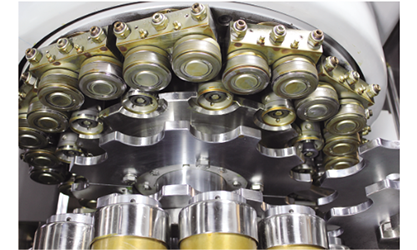 —Seaming—
Our can seamer is suitable for a wide range of products including food, beverage, powder and non-food industry.
It is designed to minimize product spillage and increase production efficiency. We are proud of its stable performance under high manufacturing speed of 1200cmp in maximum.
The optional oil recirculation system is available for extending the life of transmission parts, saving cost by lowering oil consumption and reducing the machine running noise.


—Features—
►Max 1200cmp
►Minimizes product spillage
►Safe and easy maintenance.
►Optional oil recirculation- lower cost and noise